B
uffalo hunts on traditional home range!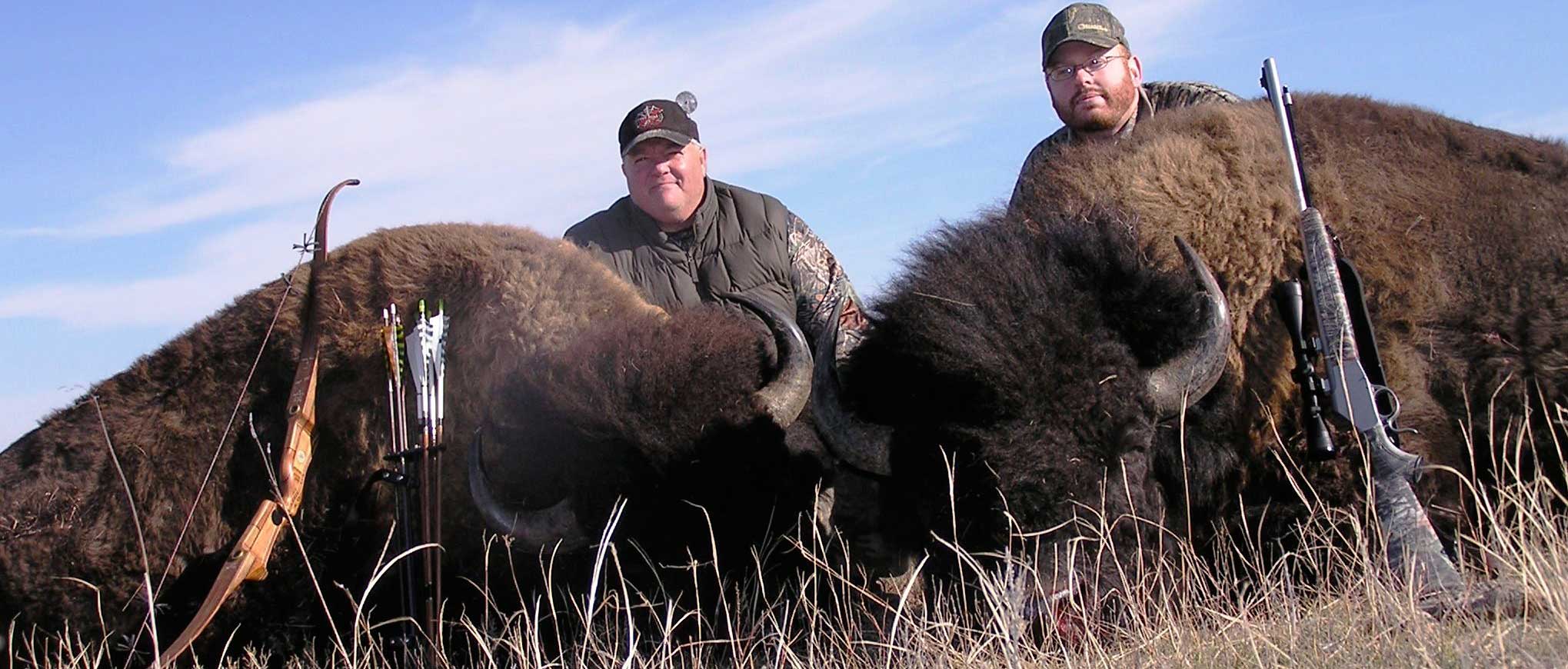 A
Nebraska buffalo hunt on traditional bison home range is a great way to enjoy a hunt for one of the prairie's most awesome creatures. Our buffalo hunts occur on a scenic 5000 acre historic ranch that overlooks the Niobrara River. Stroll through the exact same dirt where famous outlaws such as Kid Wade and Doc Middleton once lived. And hunt the behemouth of the prairie, the American Bison, in the same lands where the Sioux Indians lived off of these shaggy beasts for generations.
I don't know if its the sheer size of the animal, the rich history of the beast and its prairie home or their ability to intimidate (or worse) that makes the bison re-creation hunt so exciting and so much fun. And for a lifelong fair chase big game hunter such as myself, you know it's got to be more than catching fish in a barrel or I just won't do it. Certainly it is a different hunt than a whitetail hunt, but it's a hunt that I and all of our clients have thoroughly enjoyed.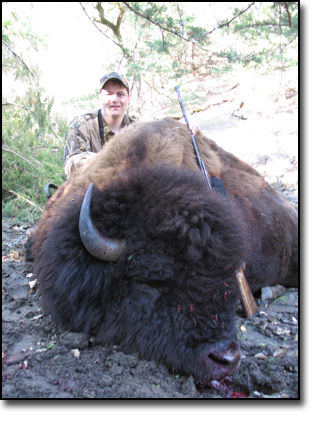 You can add a one day bison hunt to most of our deer hunts, or you can do it alone or with some wingshooting or small game hunting [click here for pricing packages]
Whether you hunt the bison as a stand alone hunt or with deer, wingshooting or small game, you'll walk away with an experience you'll remember for life, some exceptional table fare, and an intimidating trophy for your trophy room. Not to mention an increased appreciation for the animal that so affected the american west.
We hunt the bison from September through February. Check out our small game package page to see what other species are available to hunt during your stay!
| | |
| --- | --- |
| | The rewards of a well managed bison hunt are a new appreciation and respect for the greatest animal that ever roamed the plains in recent history, an experience in traditional bison land that creates memories for a lifetime and an imposing trophy for the wall that few animals can rival. Call us today to arrange your Nebraska buffalo hunt. |
Book your Bison hunt here!
Leff Robbins' videoed bison hunt.
spotting the herd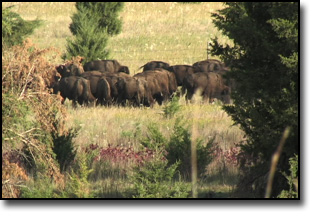 spooking the herd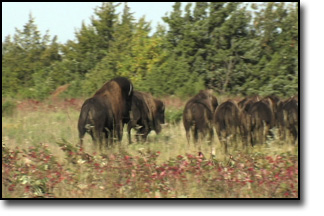 see this hunt on video [view clip]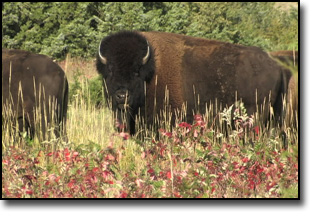 You can hunt with bow, blackpowder, modern rifle, or borrow our reproduction sharps 45-70. [view archery clip]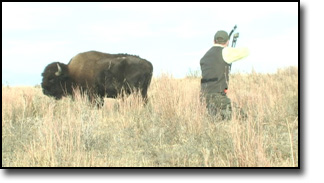 view our bison trophy album [click here]