The Prairie King Advantage..........

This is the purest wingshooting experience left in America.
Tremendous Wingshooting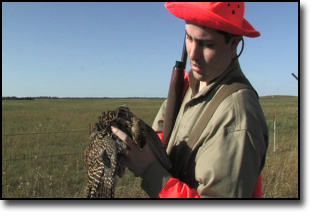 Named after America's greatest game bird, the Greater Prairie Chicken, Prairie King Wingshooting, a division of Gobble-n-Grunt Outfitters, LLC is proud to offer the finest in small game hunting that you will find anywhere. Nebraska is not only a fabulous destination for Whitetails and Merriams turkey, it is also known as the mixed bag capital of the world. At Prairie King, you can hunt any available species (in season) for the same price of $650 per day (3 day minimum) which includes lodging, meals, guiding and all the private land hunting you could hope for on our 70,000 acres of leased land. Long known for our fabulous turkey and deer hunts, our small game, wingshooting and bison hunting guests are calling their hunts the most fun and enjoyable hunts they've done. So if you are looking to completely escape the crowds and get a ton of shooting for an individual or small group, look no further than Prairie King.
Great predator calling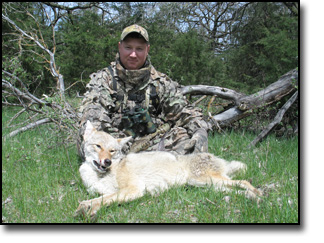 Our camps are well appointed to handle small groups assuring you of having a wingshooting and small game adventure free of crowds. So if you are tired of hunting in camps where you are referred to as "hunter number 27", bring your small group to Prairie King.




Click on the photos at the right to learn more about how and where we hunt each of the species at Prairie King.

Call us and we'll tailor a wingshooting and small game combo hunt to fit an individual or group of up to 8.